Stephanie
Age: 22
Acne
Client since 2017
Before
After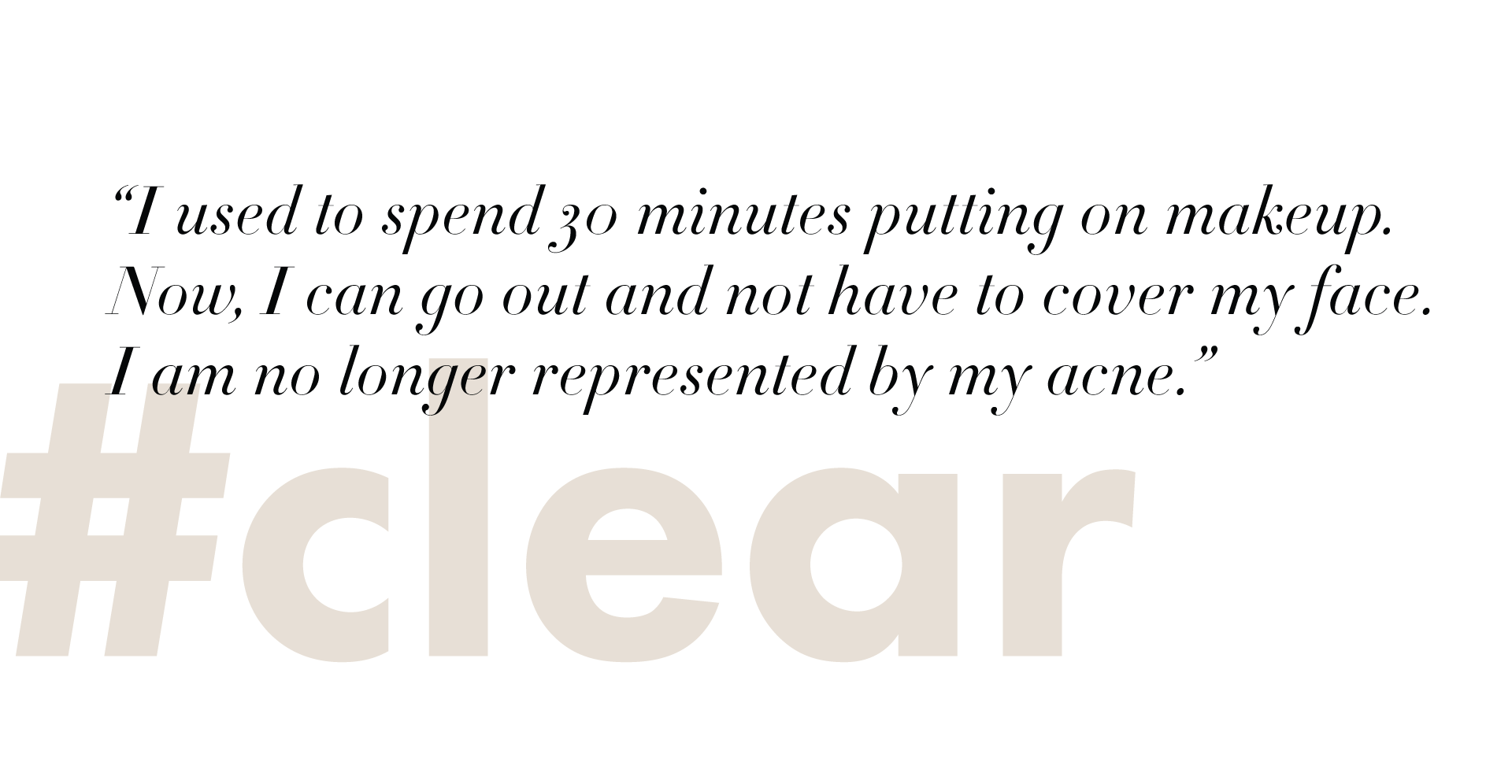 Stephanie's Journey
Stephanie's Regimen
Mandelic Acid 3-in-1 Exfoliating Cleanser
The ultimate healthy cleanse for face and body is intensified with the addition of exfoliating granules. Defend against acne, aging and irregular pigmentation with antioxidant, free-radical fighting strength in a fresh, hydrating scrub. Exfoliates, controls acne-causing bacteria, brightens and balances skin tone, and stimulates collagen production.
9% Mandelic Acid 3-in-1 Toner
An advanced brightening and clarifying treatment booster targeting Acne, Aging and Hyperpigmentation. Clears surface irritants and buildup, promotes exfoliation, lightens discoloration, refines skin texture, and accelerates results of corrector serums by facilitating faster and more efficient penetration.
15% Mandelic Acid Serum (Level II)
Super Strength, Super Gentle, Superstar Serum. An advanced formula trifecta, targeting acne, aging and irregular pigmentation. Exfoliates, clarifies, refines and retextures skin without the harsh irritation or post-inflammatory hyperpigmentation associated with other AHAs.
Multi-function hydration and sun care in one. This light, non-comedogenic UVA/UVB foundational moisturizer gains a healing and rejuvenating boost from Zinc Peptides and Aloe Vera. Luxuriously creamy, yet non-greasy, it absorbs quickly into skin to create a radiantly smooth canvas for makeup.
Booster
Derm-A-Gel®
A transformative, targeted corrector serum for skin new to Vitamin A treatment. This patented, lightweight formula works to boost cellular metabolism, reduce fine lines, promote a more even skin tone, and clear blemishes, all while nourishing skin with anti-inflammatory and moisturizing ingredients.